Featured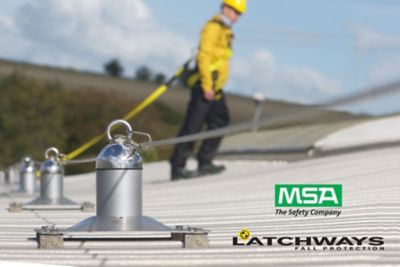 Latchways® Horizontal Lifeline Systems
MSA's range of Latchways® Engineered Horizontal Lifeline Systems, incorporating the patented Constant Force® Post, can be deployed across virtually all the major roof types including standing-seam, composite, built-up-on-site, secret-fix and membrane. Fixing the Constant Force Post does not damage the integrity of the roof and therefore will not compromise the roof guarantee.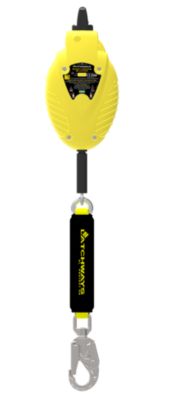 Latchways Leading Edge SRL
The Latchways Leading Edge Retractable Lanyard range offers a dependable means of fall protection for leading & sharp edge and overhead use. Specifically designed for use in a number of different leading & sharp edge applications, the Latchways Leading Edge self-retracting lifeline utilizes modern engineering and innovative design, they are the most advanced leading edge self-retracting lifelines available.