Featured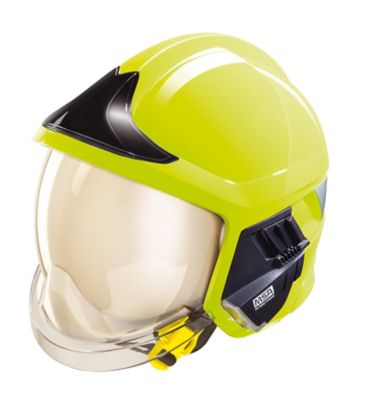 Gallet F1 XF and Accessories
Developed with firefighters from around the globe, the Gallet F1 XF sets the new standard for structural firefighting helmets. It enters a new dimension of protection, functionalities integration, comfort of use and modularity. The configurable design makes the Gallet F1 XF fire helmet the perfect fit for various interventions such as structural and outdoor fires, technical rescue operations and road traffic accidents.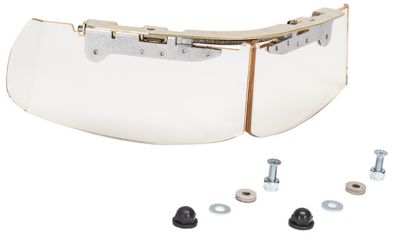 NFPA Compliant Bourkes for MSA Cairns Fire Helmets
Introducing NFPA compliant Bourkes for MSA Cairns® 1010, 1044, and 880 Tradition fire helmets. Combining the traditional look of Bourkes Eyeshields that were invented in the 1960s with modern materials, the NFPA compliant Bourkes satisfy the eye/face protection requirements as prescribed by NFPA-1971:2018, Standard on Protective Ensembles for Structural Fire Fighting and Proximity Fire Fighting. In addition to being compliant to NFPA-1971:2018, the NFPA compliant fire helmet Bourkes are also compliant to ANSI/ISEA Z87.1:2015 as an impact protector (Z87+).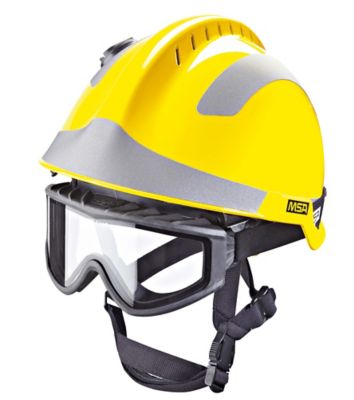 F2 X-TREM
With almost 30 years of leadership in technical rescue and wildland fire helmets, MSA offers F2 X-TREM, a multifunctional advanced protection helmet. Its comfort, modularity and wide range of accessories makes it the perfect head protection solution for various activities, such as wildland firefighting, technical rescue, Urban Search and Rescue, Road traffic accident.