Featured
SoundControl SH for Full Brim Hat (NRR 25 dBA)
MSA introduces Sound Control SH, a compatible ear muff that is designed to fit snugly into the new accessory slots on the MSA V-Gard® Slotted Hard Hat. Sound Control SH ear muffs have been tested and evaluated for quality, attenuation and effectiveness in combating workplace noise.  
Featured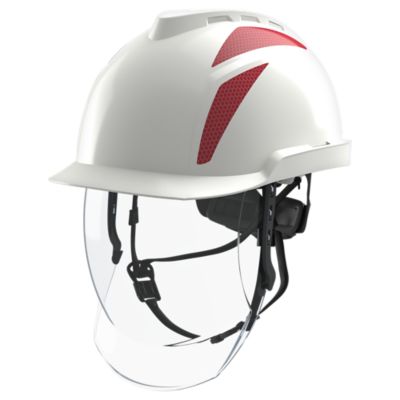 V-Gard® 950 Non-Vented Protective Cap
Balanced and lightweight electrician's safety helmet, non-vented, with 6-point Fas-Trac® III ratchet suspension, GS-ET-29 class 1 (4kA) face shield certified for protection against arc flash. For use where top impact hazards to the head, chemical splash, Ultra-Violet radiation, molten metal splash or electric arc to the face exist.
Featured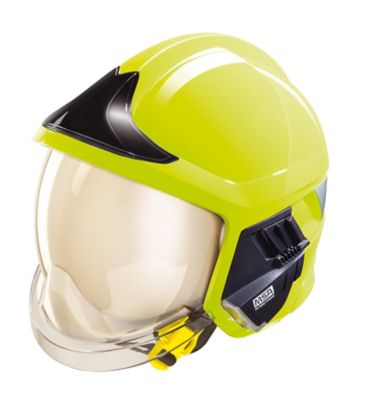 Gallet F1 XF and Accessories
Developed with firefighters from around the globe, the Gallet F1 XF sets the new standard for structural firefighting helmets. It enters a new dimension of protection, functionalities integration, comfort of use and modularity. The configurable design makes the Gallet F1 XF fire helmet the perfect fit for various interventions such as structural and outdoor fires, technical rescue operations and road traffic accidents.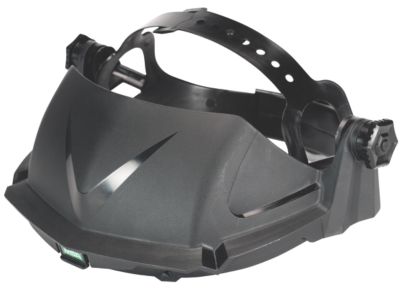 Flexifold Goggles
These full-frame goggles offer universal fit and superior eye protection. Featuring dust- and waterproof sponge cupping, they're ideal for environments with concentrations of fine particles, powder or dust, as well as chemical splash. A flexible frame, polycarbonate lenses and anti-fog properties enhance fit, comfort and performance.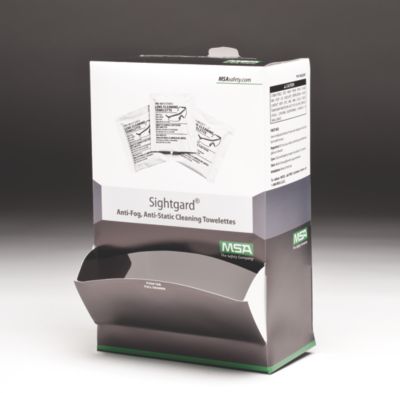 Cleaning Accessories
To enhance the usability and wear-life of our eye protection products, we offer superior cleaning accessories, including lens towelettes and anti-fog lens cleaner. MSA pre-moistened towelettes offer on-the-go, pocket-sized protection for all types of eyewear, including prescription lenses. Spritz FogPruf™ cleaner on dirty lenses for fast, easy, convenient clean up.
SSR 30/100
This small, robust KO2 respiratory device delivers safe and immediate oxygen on demand for escape or rescue. Packed airtight in a stainless steel container, this lightweight device is designed to be worn on a belt for easy opening and use. Dons in seconds. The TR device allows quick and economic training of donning and use by simulating the weight and properties of real units
S-Cap-Air
This compressed-air emergency escape device provides 15 minutes of life-saving respiratory protection in extremely toxic or oxygen-deficient environments. Featuring fast, automatic activation, fluorescent protective carrying bag, and three liters of 200 bar compressed air, this device is ideal for use on ships, off-shore oil rigs, refineries, water utilities and confined spaces.