Featured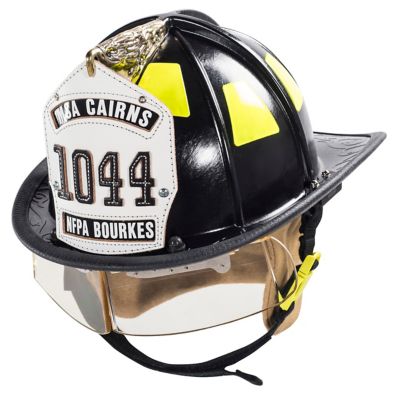 Cairns® 1044 Traditional Composite Fire Helmet
Constructed from through-color fiberglass composite material, this high-performance matte finish design resists cracking and chipping. The MSA Cairns 1044 and Cairns 1010 fire helmets are our most popular styles of MSA Cairns fire helmets.
Featured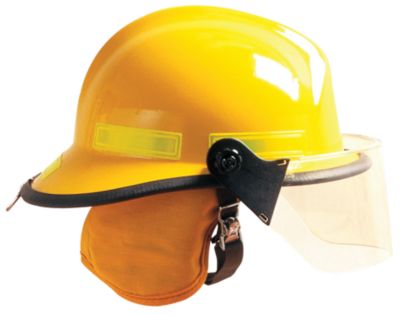 Cairns® 660C Metro™ Composite Fire Helmet
Tough enough for structural or proximity firefighting, light enough for technical rescue and small enough for EMS and confined space applications. The MSA Cairns 660C Metro Composite Fire Helmet is available with the popular retractable Defender Visor, which can be easily raised or lowered with a gloved hand.
Featured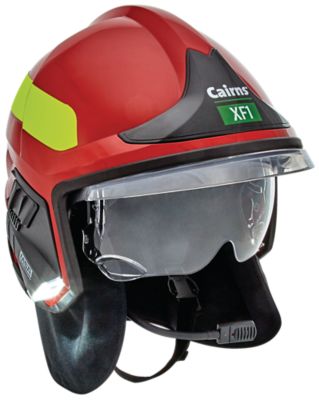 Cairns® XF1 Fire Helmet
The jet-style design of the Cairns® XF1 Fire Helmet reduces snag hazards, provides a personalized fit, and houses its own integrated light module. Plus, the soft goods are removable, washable, and replaceable, helping firefighters align with cancer awareness programs as written by the Firefighter Cancer Support Network (FCSN). *Limited inventory available for indicated part numbers in our Pittsburgh Distribution Center.
Featured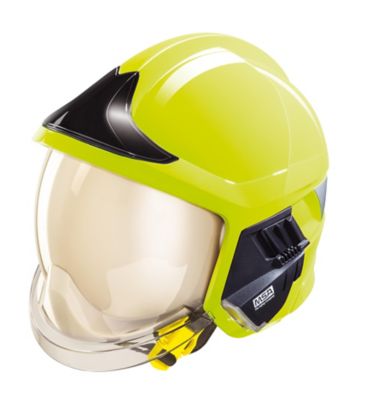 Gallet F1 XF and Accessories
Developed with firefighters from around the globe, the Gallet F1 XF sets the new standard for structural firefighting helmets. It enters a new dimension of protection, functionalities integration, comfort of use and modularity. The configurable design makes the Gallet F1 XF fire helmet the perfect fit for various interventions such as structural and outdoor fires, technical rescue operations and road traffic accidents.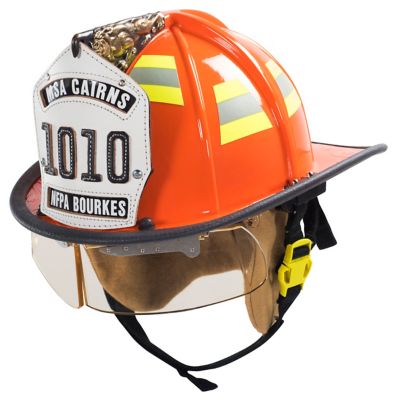 Cairns® 1010 Traditional Composite Fire Helmet
Constructed from through-color fiberglass composite material, the high-performance, luster finish design of the Cairns 1010 Fire Helmet resists cracking and chipping. Offered in eight colors, MSA Cairns 1010 Fire Helmet is one of our most popular for structural and proximity firefighting.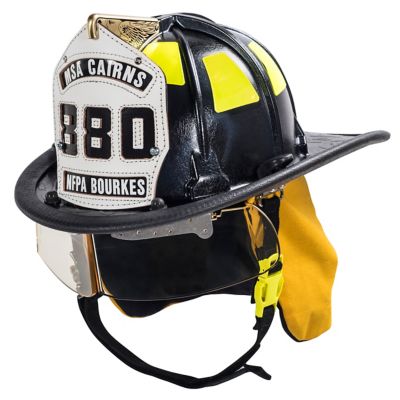 Cairns® Invader 664 Composite Fire Helmet
Engineered to fit a wide variety of head sizes for a proper SCBA mask fit, the impact cap of the Cairns Invader 664 Composite Fire Helmet provides superior impact and thermal head protection. Its patented shell release allows escape from snag hazards. Non-corroding, through-color fiberglass composite of this modern fire helmet shell resists cracking and chipping. Available with MSA's popular Defender Visor, which can easily be raised or lowered with a gloved hand.
F2 X-TREM 66
With almost 30 years of leadership in technical rescue and wildland fire helmets, MSA offers F2 X-TREM, a multifunctional advanced protection helmet. Its comfort, modularity and wide range of accessories makes it the perfect head protection solution for various activities, such as wildland firefighting, technical rescue, Urban Search and Rescue, Road traffic accident.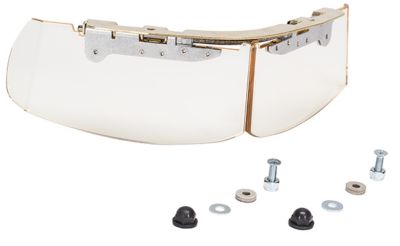 NFPA Compliant Bourkes for MSA Cairns Fire Helmets
Introducing NFPA compliant Bourkes for MSA Cairns® 1010, 1044, and 880 Tradition fire helmets. Combining the traditional look of Bourkes Eyeshields that were invented in the 1960s with modern materials, the NFPA compliant Bourkes satisfy the eye/face protection requirements as prescribed by NFPA-1971:2018, Standard on Protective Ensembles for Structural Fire Fighting and Proximity Fire Fighting. In addition to being compliant to NFPA-1971:2018, the NFPA compliant fire helmet Bourkes are also compliant to ANSI/ISEA Z87.1:2015 as an impact protector (Z87+).