Rescue Kits
A specialized rescue product designed for extreme cases in which a rescuer needs to be lowered head-first into a confined space to perform a rescue. The Confined Space/Head First Extraction System (HFES) allows the rescuer to be lowered comfortably into a confined space head first, harness the victim, and raise both victim and rescuer out of a confined space. Consists of an adjustable lifting strap, an adjustable victim strap, one pair of ankle harnesses, two carabineers, and a storage bag. This small, compact system can be used with any confined space retrieval equipment such as tripods and davits.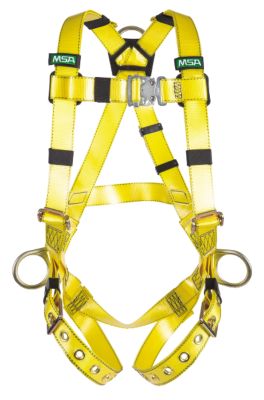 Specialty Environment Harnesses and Lanyards
JOIN THE RESISTANCE. MSA Specialty Harnesses and Lanyards provide durability when working in extreme environments. Penetrating substances such as oil, grease, water and paint can destroy a harness. For stainless steel corrosive environments, the Workman® Stainless Steel Full Body Harness and Workman Stainless Steel Lanyard are well-suited.  Components are resistant to harsh environments so they maintain durability when used in corrosive environments. Keep harnesses clean and in working condition. Join the resistance against harsh environments with MSA.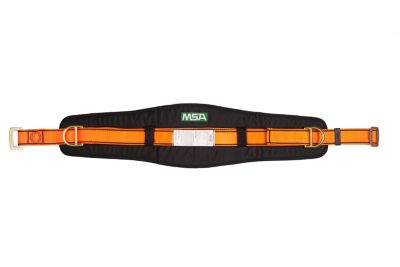 Superlight Belts
The Superlight belts are especially designed to protect people working at height keeping the cost of ownership low. A waist belt is a part of work positioning system. For work position applications, a separate fall arrest system must be used.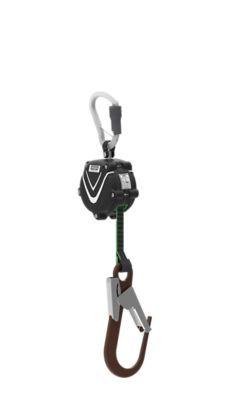 V-SHOCK™ Mini Personal Fall Limiter
The V-SHOCK Mini Retractable Lifeline is designed to take a beating in the roughest environments and maintains consistent performance under extreme use from one project to the next. It is one of the most compact & lightweight Mini SRLs in its class helping to decrease worker fatigue throughout the workday.
Workman® Self-Retracting Lanyard
MSA's new Workman SRL provides the best value for your money! With lightweight design and durable, thermoplastic housing with impact-absorbing bumpers, the Workman SRL will not only be accepted by users, but also provides years of dependable service.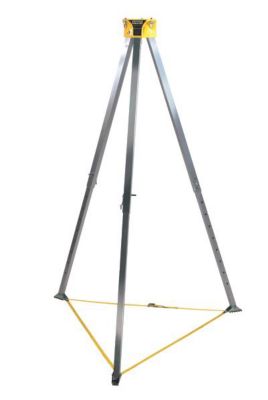 Workman® Tripods
MSA Tripods make confined space entry with vertical descent easy. The Workman Tripod features internal leg-locking mechanism, maximum height indicator on the tripod legs, cut-resistant leg pin retention chains, recessed product labels, reduced weight and integral carrying strap. 
Discontinued
Latchways Leading Edge SRL
The Latchways Leading Edge Retractable Lanyard  range offers a dependable means of fall protection for leading & sharp edge and overhead use. Specifically designed for use in a number of different leading & sharp edge applications, the Latchways Leading Edge self-retracting lifeline utilizes modern engineering and innovative design, they are the most advanced leading edge self-retracting lifelines available.