Quick-Disconnects and Adapters
These assemblies connect air supply hoses to the manifold and air source. Locking-type quick disconnects are available to interconnect lengths of air supply hose. With locking quick-disconnects, use up to 12 sections of hose to make up the maximum length.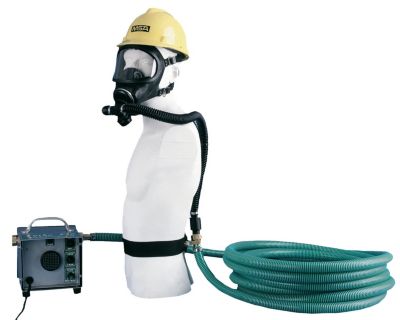 Turbo-Flo
This fresh air hose breathing apparatus (FABA) is designed for use wherever conditions permit drawing air from a hazard-free atmosphere. Because the air supply is fresh, there are no time restrictions on use. Can be used as an assisted (with Turbo-Flo blower) or unassisted fresh air breathing apparatus.
Turbo-Flo Accessories
From a full face mask to carrying case to waist belt with connector, these accessories make the Turbo-Flo breathing apparatus more flexible and comfortable to use.