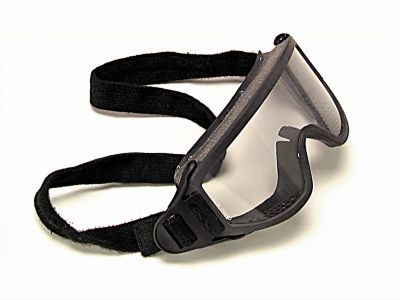 Cairns Firefighter Goggles
Constructed of flame-retardant material and certified to withstand temperatures up to 500°F for up to five minutes, these goggles are made to withstand high-heat environments. Features easy lens replacement, anti-fog and anti-scratch coatings, and ballistic-grade, optically correct lenses. Easy to don and doff, even with gloved hands. Choose from InnerZone One, InnerZone Two, InnerZone Three and ESS Goggle System models.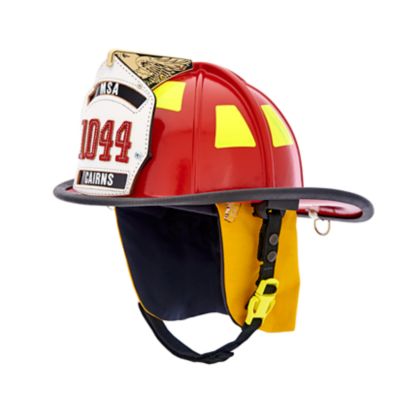 Cairns® Fire Helmet Replacement Chin Straps
MSA offers a variety of chin strap replacement part options for use with Cairns Fire Helmets. All chinstraps have Quick-Release Buckle (QRB), and some offer a Postman's Slide closure. Use only genuine MSA Cairns Replacement Parts to help ensure proper functioning and compliance of your helmet.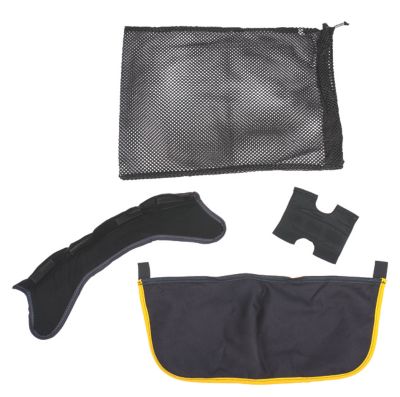 Cairns® Fire Helmet Soft Goods Kits & Replacement Earlaps
As of September of 2018, all MSA Fire Helmets used for structural firefighting will feature replaceable soft goods, which are easy to remove and clean. In alignment with cancer prevention directives recommended by the Firefighter Cancer Support Network (FCSN), MSA once again leads by example with this important initiative. By adding replaceable soft goods to our fire helmets, you can now better maintain the character of your fire helmet while helping to improve safety. For your convenience, a full soft goods kit, consisting of everything you need to replace your liner and earlaps, plus a handy laundering bag, is available. Use only genuine MSA Cairns Replacement Parts to help ensure proper functioning and compliance of your helmet.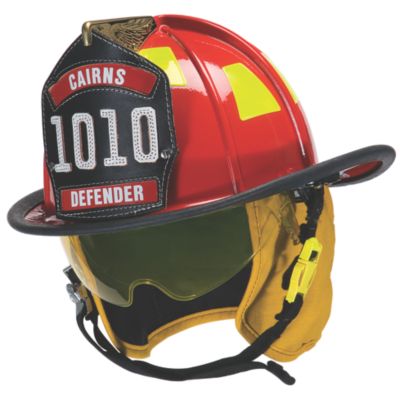 Defender® Visor for Cairns® 1010 and 1044 Helmets
The Defender® Visor for Cairns® 1010 and 1044 traditional fire helmets offers eye protection from dust, dirt, and grit. The Defender Visor stays clean inside the helmet until eye protection is needed during overhaul and non-IDLH search-and-recovery. Sleek and attractive construction allows fast, easy raising and lowering of the visor even with gloved hands.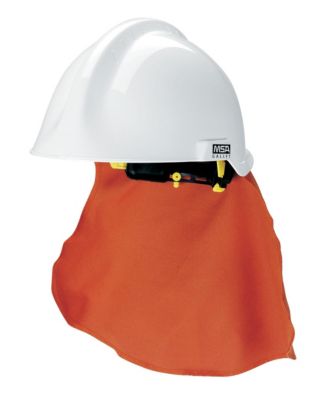 F2 Neck Curtain
There are different models available: * Aluminised neck curtain including fixation clip * Wool neck curtain F2XTREM (navy blue)
F2 X-TREM Accessories
To enhance the modularity of the F2 X-TREM helmet, MSA developed a wide range of accessories perfectly suited for all applications. From helmet mounted lighting solutions to secure operations at night, to tight eye protection for wildland fire-fighting, MSA thoroughly engineered each accessory to optimize safety in a wide variety of technical rescue and wildland firefighting missions.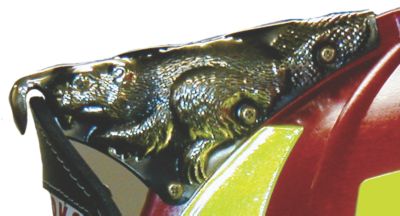 MSA Cairns® Front Holders
MSA Cairns Front Holders are used exclusively on MSA Cairns traditional style fire helmets (N5A New Yorker, N6A Sam Houston, 1010, 1044 and 880 Tradition). They are designed to help divert energy from the head, neck and spine if the helmet encounters an impact or acceleration hazard.