Featured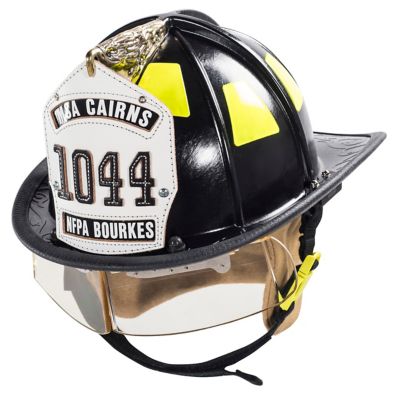 Cairns® 1044 Traditional Composite Fire Helmet
The MSA Cairns® 1044 traditional fire helmet has the perfect combination of durability and performance desired by firefighters. Constructed from through-color fiberglass composite material, this high-performance matte finish design resists cracking and chipping. The 1044/1010 are our most popular styles of MSA Cairns fire helmet.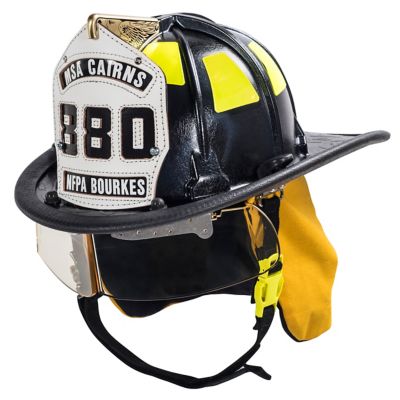 Cairns® 880 Traditional Thermoplastic Fire Helmet
The Cairns® 880 traditional fire helmet offers a tough, high-temperature thermoplastic shell resistant to chipping and cracking, and a low-ride helmet design creates a low-profile for superior clearance and maneuverability.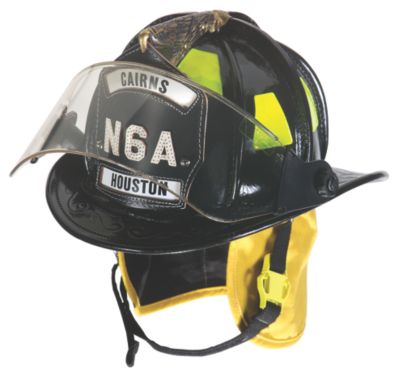 Cairns® N6A Houston™ Leather Fire Helmet
The Cairns® Houston™ leather helmet is handcrafted and is compliant to NFPA 1971, 2013 Edition for structural fire fighting. Offers the high quality and appearance that generations of firefighters have trusted since 1836. Each Houston leather helmet is hand-crafted, shaped, stitched, and trimmed to last for years with minimum maintenance. #lovemyCairns!