Featured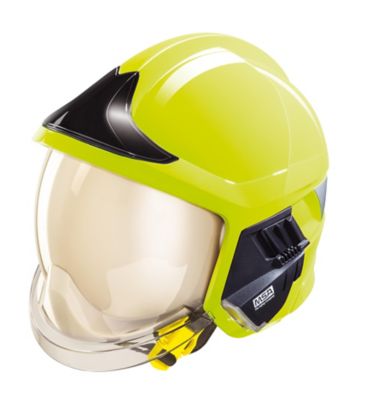 Gallet F1 XF and Accessories
Developed with firefighters from around the globe, the Gallet F1 XF sets the new standard for structural firefighting helmets. It enters a new dimension of protection, functionalities integration, comfort of use and modularity. The configurable design makes the Gallet F1 XF fire helmet the perfect fit for various interventions such as structural and outdoor fires, technical rescue operations and road traffic accidents.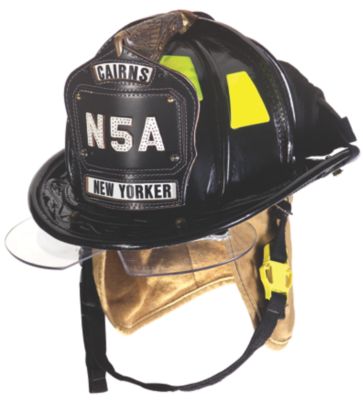 Cairns® N5A New Yorker™ Leather Fire Helmet
The Cairns® N5A New Yorker™ leather fire helmet is handcrafted and meets current OSHA requirements. Offers the high quality and appearance that generations of firefighters have trusted since 1836. Each New Yorker leather helmet is hand-crafted, shaped, stitched, and trimmed to last for years with minimum maintenance. As of September of 2018, all Cairns® N5A New Yorker™ Fire Helmets will feature replaceable soft goods, which are easy to remove and clean. In alignment with cancer prevention directives recommended by the Firefighter Cancer Support Network (FCSN), adding replaceable soft goods to this iconic Fire Helmet helps firefighters better maintain the character of the leather fire helmet while helping to improve safety. Now available: The Bronx Bend! Order your Cairns N5A with the historical "rolled" brim style direct from the MSA fire helmet factory. Both the MSA Cairns N5A New Yorker (OSHA compliant) and the N6A Houston (NFPA 1971 compliant) are now available with a Bronx Bend (large and medium sizes).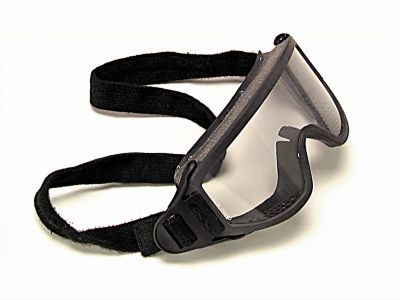 Cairns Firefighter Goggles
Constructed of flame-retardant material and certified to withstand temperatures up to 500°F for up to five minutes, these goggles are made to withstand high-heat environments. Features easy lens replacement, anti-fog and anti-scratch coatings, and ballistic-grade, optically correct lenses. Easy to don and doff, even with gloved hands. Choose from InnerZone One, InnerZone Two, InnerZone Three and ESS Goggle System models.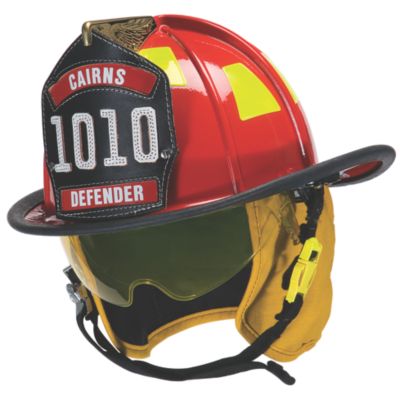 Defender® Visor for Cairns® 1010 and 1044 Helmets
The Defender® Visor for Cairns® 1010 and 1044 traditional fire helmets offers eye protection from dust, dirt, and grit. The Defender Visor stays clean inside the helmet until eye protection is needed during overhaul and non-IDLH search-and-recovery. Sleek and attractive construction allows fast, easy raising and lowering of the visor even with gloved hands.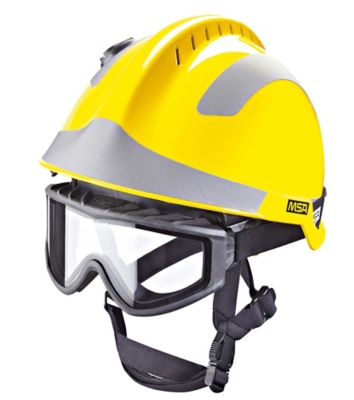 F2 X-TREM
With almost 30 years of leadership in technical rescue and wildland fire helmets, MSA offers F2 X-TREM, a multifunctional advanced protection helmet. Its comfort, modularity and wide range of accessories makes it the perfect head protection solution for various activities, such as wildland firefighting, technical rescue, Urban Search and Rescue, Road traffic accident.
F2 X-TREM Accessories
To enhance the modularity of the F2 X-TREM helmet, MSA developed a wide range of accessories perfectly suited for all applications. From helmet mounted lighting solutions to secure operations at night, to tight eye protection for wildland fire-fighting, MSA thoroughly engineered each accessory to optimize safety in a wide variety of technical rescue and wildland firefighting missions.