Featured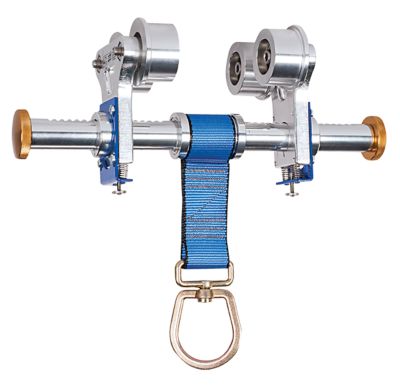 Beam Trolley
The Beam Trolley is a moveable anchorage connector designed to support either personnel or material. Trolley consists of a carriage with four wheels containing anti-friction bearings that are connected to aluminum housings and to a steel cross bar. Cross bar provides an anchorage point for attaching fall protection equipment. Trolley can be positioned anywhere along an overhead beam to provide mobility in a horizontal direction, and fits the support beam as specified by the user.
Freestanding Constant Force® Post
MSA's Latchways® Freestanding Constant Force post provides assured worker safety at height where there is an occasional or temporary requirement to access flat roofs or structures.
Roof Anchors
Available in permanent or reusable models, roof anchors provide an anchor point for personal fall arrest systems on roofs for maintenance work, repair, and new construction.