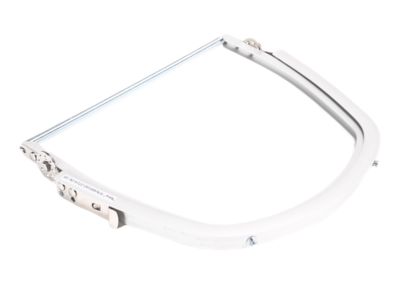 Metal Frames
Metal Frames are designed and tested to perform to requirements with MSA slotted or unslotted Caps or Full Brim Hats. The coil spring offers easy loading onto helmet, while the side clips provide quick and simple attachment for V-Gard Visors. Designed for elevated temperature enivronments!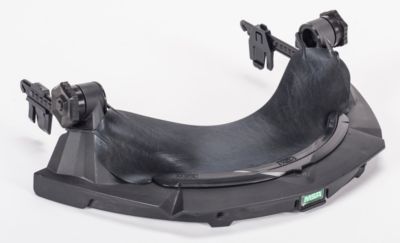 V-Gard® Frames
The standard slotted frame works ideally with any MSA slotted  helmet. The universal frame featuring a heavy-duty, flat, rubber strap can be used with slotted and non-slotted MSA helmets.  With the unique sloped frame design material slides off the frame and out of site. The optional debris control creates a tight seal between helmet and frame. The elevated temperature versions withstand temps up to 350ºF (176ºC).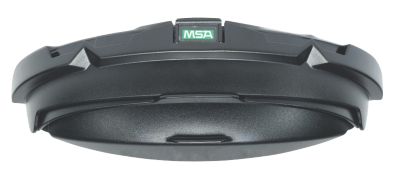 V-Gard Chin Protectors
V-Gard Chin Protectors work as a system with select V-Gard Visors, known as nitrometers, to help provide extra protection from impact and splash hazards to face and neck.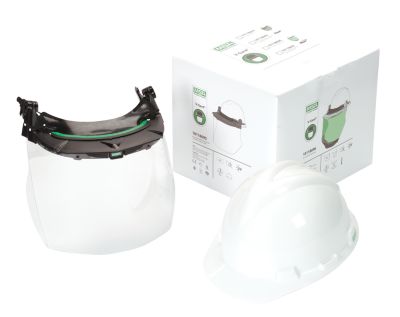 V-Gard® Accessory System Kits
V-Gard Accessory System Kits are designed to offer easy customer solutions for a variety of needs, all in one convenient box.  V-Gard Cap and Accessory System Kit contents: * White V-Gard Cap with ratchet suspension * V-Gard Frame for Slotted Caps * V-Gard PC Visor, clear  V-Gard Accessory System Kit contents: *  V-Gard Universal Frame for Caps *  V-Gard PC Visor, clear (NOTE: does not contain a MSA Safety Helmet)  V-Gard Accessory System Forestry Kit contents: * Hi-viz orange V-Gard Cap with ratchet suspension * V-Gard Frame for Slotted Caps with Debris Control * V-Gard Mesh Visor Nitrometer * V-Gard Retractable Chin Protector * Left/RIGHT, HIGH (NRR 28 db) Cap-Mounted Earmuffs   V-Gard Accessory System Arc Protection Kits * White V-Gard Cap with ratchet suspension (PN 475358). * V-Gard Frame for Slotted Caps, with debris control (PN 10115730). * V-Gard Arc Nitrometer with V-Gard Standard Chin Protector (PN 10118480); must be assembled by user and worn together to achieve calorie rating.  
Featured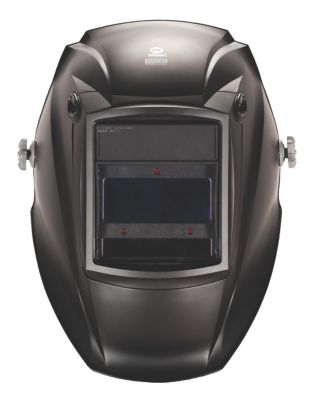 Welding Helmets and Adapters for Hard Hats
MSA and Miller welding helmets and hard hat adapters are designed specifically for use with many MSA hard hats. A top level of protection to help prevent eye injury and skin burns with the options of passive and active welding helmets designed to protect and perform in demanding welding, cutting and grinding applications. The 'X-Mode' auto-darkening technology is one more feature to increase welding safety in all industries.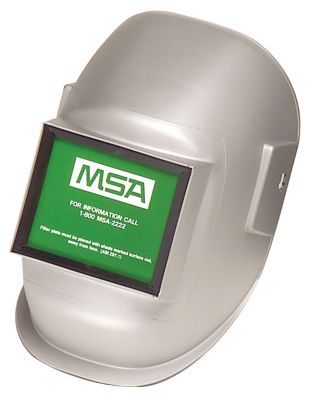 Welding Shields
Crafted to protect a welder's eyes and face, our thermal plastic welding shields safeguard against infrared burns, flying sparks and other hazards. When protection from overhead hazards is required, our versatile shields may be attached to protective headwear with various MSA accessories. Our protective eyewear fits over many prescription glasses and features a shade #5 lens.
Defender®+ Frames, Headgear and Visors
Our goal at MSA is to continue to provide the most technologically advanced products to meet your ever-changing safety needs. Unless otherwise noted, the Defender products listed on this page are slated for phase out once corresponding V-Gard System face protection products are available as replacements. Users will be given ample notice of discontinuation via our newsletters and website once these Defender products are slated for discontinuation.